Contact Information
Rebecca Pollock | repollock@ucsd.edu | 858-246-1617
Stephanie Hadimulia | sthadimulia@ucsd.edu |
858-246-0949
General Information
The seminar series is open to academia, students, industry, and others. Please note that there are no provided handouts or files, and we do not allow photography, videotaping, or distributions of any kind since much of the material is unpublished. We maintain these guidelines so that our speakers can feel unencumbered to discuss both published and unpublished materials.
Genetics Organization Committee:



(Faculty)
Jonathan L. Sebat, Chair
Bruce A. Hamilton
(Student)
Jennifer Kuo
(Staff)
Rebecca Pollock
Stephanie Hadimulia

Powered by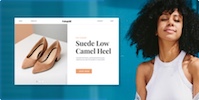 Create your own unique website with customizable templates.